What is the main purpose of pipe bending?
The pipe bending is to change the direction of pipes.Pipe bending machine is actually a kind of facility device specially used for pipe bending.In this blog,we will focus on talk about CNC full automatic pipe bending machine.
CNC tube bending machine
has many excellent performances, which are all necessary functions in the fields where it is applicable.
1. The functions of CNC pipe bending are very complete, and the structure is also very reasonable, so it feels very convenient and simple to operate, and it is easy to move.
2. The CNC automatic tube bending machine has a motor-driven bending arm, and it has this kind of device. Therefore, the speed of its movement is quite rapid, and it is also very flexible and sensitive in operation, capable of rapid acceleration and rapid deceleration.
3. The CNC pipe bender has self-calibration pressure with automatic positioning, so that manual operation is not required, and quick setting can be achieved, which can greatly save time and improve production efficiency.
4. The automatic tube bender can perform various types of processing, and when it is in operation, it can perform power-assisted mold replacement, which makes the operation simpler and more efficient.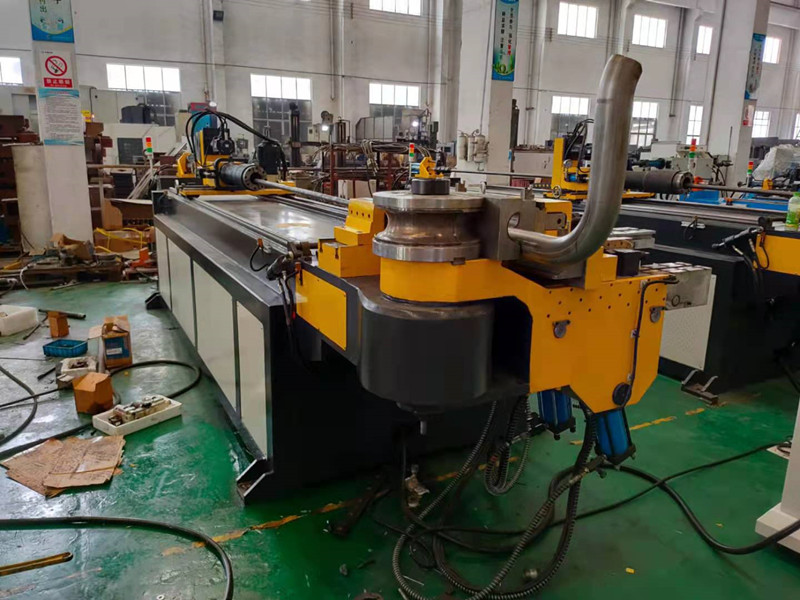 The purposes of
CNC pipe bending machine
are as below:
1. CNC mandrel pipe bender is now mainly used in power facilities, highway and railway construction, and boiler manufacturing.
2. The
CNC tube bender
is also used in the construction of ships, furniture manufacturing and home decoration.
3. Numerical control pipe benders are now widely used in automobile and air-conditioning industries to bend various pipe fittings.
4. In addition to the function of pipe bending, the CNC pipe bender also has other side effects. It can be used as a jack. So its cylinder can also be used as a hydraulic jack.
5. In fact, the most important use of CNC pipe bending machine is in the field of plastic forming of pipes.